The Electrical & PLC Troubleshooting Certificate Course
The Electrical and PLC Troubleshooting Trainer is designed to sharpen your skills for Electrical Installation and PLC Maintenance.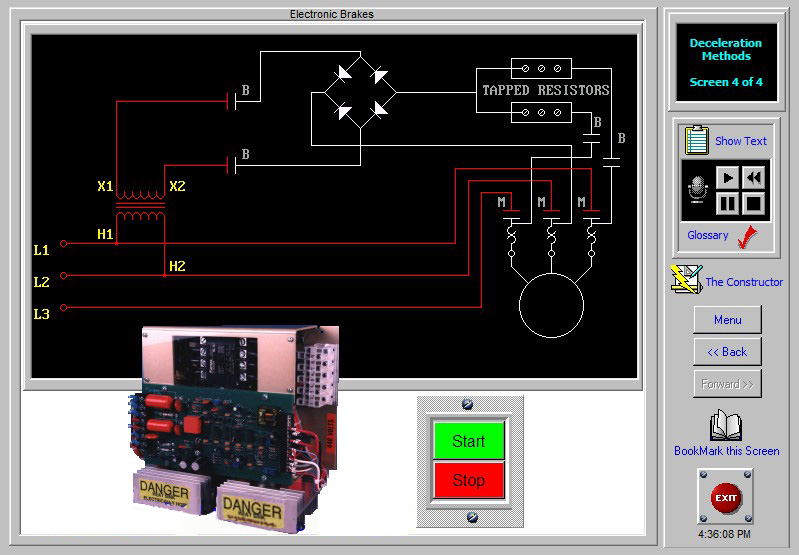 - The electrical problems start with basic electrical wiring and move up to PLC examples.
- The TSTrainer is designed to build up systematic troubleshooting skills for industrial electrical contractors, industrial maintenance, technicians, apprentices and other students.
- The Troubleshooting trainer uses NEMA and IEC electrical standards.
- A competent technician must have skills that include a methodical means of troubleshooting and root cause analysis. This interactive training introduces the trainee to a proven system of troubleshooting. Upon completion, the technician will develop skills for methodical electrical troubleshooting and PLC fault finding techniques.
- The emphasis of the training is on root cause analysis. Each electrical problem is accompanied by a ladder diagram examples and explanation of proper circuit operation.
- The user can use a multimeter to take measurement of circuit potential.
- The trainer includes the ability to power down circuit and lock out-tag out circuit breaker when repairing.
- Each PLC troubleshooting problem is accompanied by a ladder logic program and explanation of proper circuit operation.
- Additional features of the PLC troubleshooting faults are ability to open some of solenoid wiring junction box to test at that point with virtual VOM (Volt Ohm Meter). For a real time experience the PLC is able to be switched from run mode to halt.
COURSE CONTENT (15 hrs)
Electrical Troubleshooting Introduction
3 Basic Electrical Wiring Simulated Faults
5 Electrical Motor Control Faults
8 PLC Troubleshooting Faults
The Course includes:
- Laboratory Manual
- Ability to print Certificate on Completion of all the electrical troubleshooting faults and PLC troubleshooting faults
Cost for Single User Version:
Download: US$89
Other options include "Intranet Site License" and a highly beneficial discount if bought as a bundled collection of automation software.
Contact us for more details at contact_automation@yesyen.com