TRAINING FOR
- PROCESS PLANT OPERATORS
- INDUSTRIAL MAINTENANCE
- COMMUNITY COLLEGES
API-610 CENTRIFUGAL PUMP TYPES / CLASSIFICATION / GAME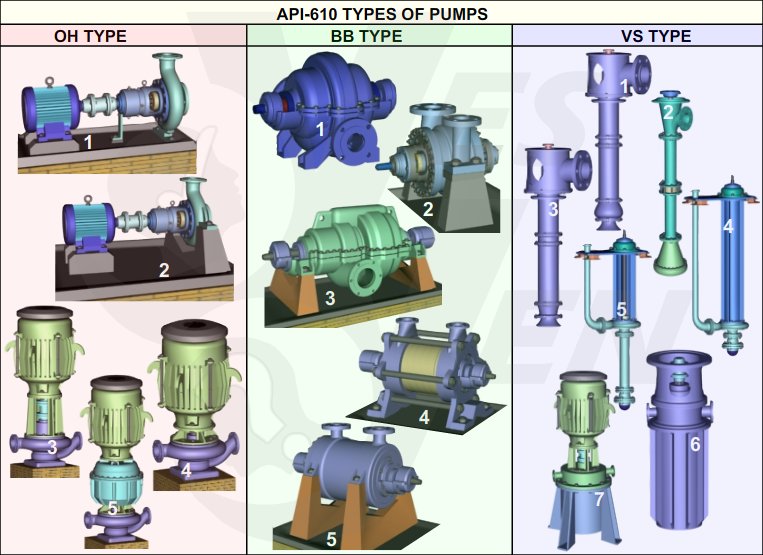 Centrifugal Pumps are the most common rotating equipment found in industries. American petroleum Institute's API-610 provides specification for various types of Centrifugal Pumps.
API 610 Centrifugal Pump Types are primarily classified as:
OH - Overhung Pumps - These pumps protrude from the support. The support has to take care of the protruding mass and the dynamic and hydraulic forces.
BB - Between Bearing Pumps - The BB pump types are suspended in between the supports in the same horizontal plane as the supports. Excepting the mass, the hydraulic and dynamic forces act in the radial direction.
VS - Vertical Suspended pumps - VS pumps are suspended vertically away from the support. In these Pump types, the various forces primarily act downward in the vertical direction.
The above figure shows the various types of Centrifugal Pumps classified under OH, BB and VS Pumps.
A FREE Description of the various Pump Types is provided in the tutorial listed below.
VIEW / DOWNLOAD graphically described API-610 CENTRIFUGAL PUMP TYPES / GAME
- The above content is NOT representative of the Industrial Training Courses listed in the Product page
For a much more
Detailed Training
on
Centrifugal Pumps
with
Extensive Animations
and
Graphics,
which give a
Practical Understanding
probably to a level never achieved before avail the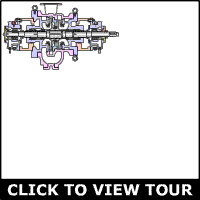 TRAINING COURSE ON CENTRIFUGAL PUMPS