TRAINING FOR
- PROCESS PLANT OPERATORS
- INDUSTRIAL MAINTENANCE
- COMMUNITY COLLEGES
INDUSTRIAL VALVE TYPES / CLASSIFICATION / GAME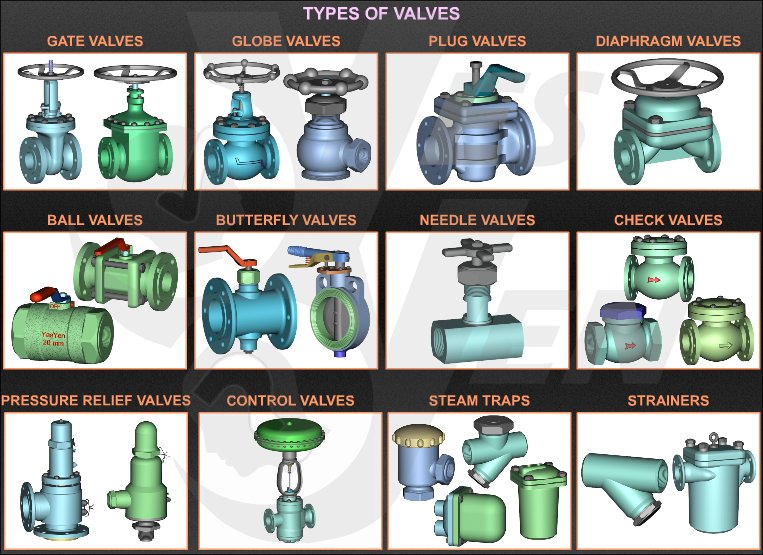 Valves are primarily used in piping systems to stop, divert, or regulate the flow of fluids.
Valve Types can be broadly categorized based on their function as:
-Stop (Isolation) Valves
These valve types are used to stop the flow or isolate a portion of the system until it is required to provide flow downstream of the valve. The basic design requirement of stop valves is to offer minimum resistance to flow in its fully open position and to provide tight shut-off when fully closed.
-Regulating Valves
Regulating valves are used in piping systems to regulate the flow of fluid. Flow is varied depending on the signal send based on required parameters like pressure, flow rate or temperature.
-Back-Flow Prevention Valves
These valve types allow flow only in one direction and prevents flow in the reverse direction.
-Pressure-Relief ValvesPressure relief valves are used in a system to prevent excessive build up of pressure above the system design pressure.
In the context of valve types, Steam traps and strainers are related devices that are used extensively in piping systems. Steam traps are used to discharge condensate from steam piping / steam heating equipment while preventing the escape of live steam. Strainers are used to filter the fluid from undesirable dirt and other particles.
The figure above illustrates various valve types.
A FREE Description of the various types of Valve is provided in the tutorial listed below.
VIEW / DOWNLOAD graphically described VALVE TYPE CLASSIFICATION / GAME
- The above content is NOT representative of the Industrial Training Courses listed in the Product page
For a much more
Detailed Training
on
Valves
with
Extensive Animations
and
Graphics,
which give a
Practical Understanding
probably to a level never achieved before avail the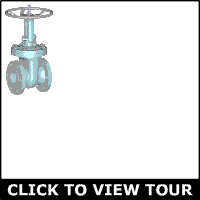 TRAINING COURSE ON VALVES